Having a baby is the blessing but taking care of the baby is responsibility. So if you are thinking of going back to the pavilion, your workplace then you have to hand over your baby in a daycare.
Choosing a daycare is another tough job. Here I will help you to find out the good and healthy daycare for your baby. Along with that if you want to know more information about daycare, read the full article.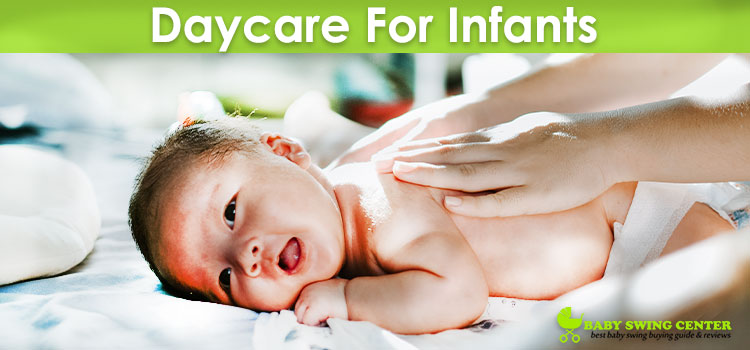 It will be better if you search well before choosing a good daycare for your baby. Here are a few steps to look for in a daycare for infants.
What to look for in a daycare for infants
Research well before making any decision: If you are looking for the daycare then get recommendations from your friends, colleagues, and other parents. Also, consult with your pediatrician. Go through the online reviews. After all, it is the matter of your child, so no negligence can be tolerated.
Be careful about the Safety and Hygiene: Hygiene and safety should be the first criteria which you have to keep in mind for your child. It matters a lot for the children. So whenever you visit such a daycare center, just examine each and every part to measure the safety and hygiene of that particular childcare center. For safety must notice the CCTV facility and safety alarm.
Try to talk directly to the Staffs: Whenever you visit in a childcare firm, make sure that you can talk to the staffs directly so that you can understand how caring they are and how much trained they are. It will help you to gain a faith on them. Check the behavior of the childcare workers whether they are rude with any child or very friendly with them. You can easily notice that just by watching them casually.
Learning should be so interesting: Daycare does not mean only just taking care of your child; a daycare should focus on building the skill of your baby too. Make sure that the childcare workers make your children happy and keep them engaged through an audio-visual teaching process or entertainment, also make sure that the collection of the library is full of children's books which help them to enhance their reading abilities.
Check the environment and location of that daycare: Location of that daycare really matters. Check the center which located in a peaceful area. The environment of that daycare should be friendly, safe and nurtured and loved. The whole atmosphere of that childcare should be colorful and childish which attracts them to spend a quality time with other children and encourage them to learn something new and interesting.
Ask the authority about the meals and its quality: Your child gonna spend a long duration there in childcare. So as parents it's your duty to look after your child during your absence also. Make sure you know everything about your child's diet plan; I mean which type of meal they will provide to your child and how many times. If necessary then take the opinion of your nutritious also, consult with the daycare team also.
Separation really needs as per the age groups: Make sure that the daycare has well-arranged facility of separating the babies as per their age groups. Children under 12 months shouldn't stay together with toddlers and older children. Toys should be separated also as per the age group; otherwise, it will harm them instead of happiness or joy. Also, a perfect age group helps to create a good bonding among the children.
Check some safety measure a daycare follows: As I told you that make sure about the safety things which a daycare provides. But what kind of safety thing you should follow or check? Let's have a look below:

Make sure that daycare never provides such toys which can break easily or can harm your child anytime, also notice that no choking hazards are there around your child.
Pillows are not the playthings so babies should not play with that.
If there are any open stairways then it should have a gate to protect your child.
Floor should be clear and dry. Make sure there are no water placed or the floor is the mess with toys.

Go with the reputed foundation: Last but not the least; your first preference should be a reputed daycare which has already gained so many faiths and trust of working parents. Choosing what type of foundation really helps you to stay stress-free and calm. Your all criteria can be fulfilled with one reputed daycare center. You will get all the trustable and recommended things here for your child.
So, I hope these tips will work for you to find out a reasonable and trusted daycare center for your child.