A toddler pillow which also refers to an infant pillow is made for the purpose of providing comfort to your young one.
This is especially when your child is taking a nap or sleeping.
Are you thinking of investing money to give better comfort to your kid?
What are some of the things you can consider to purchase the best pillow for a toddler?
Do you know that your child's age will greatly determine the kind of pillow you buy?Well, let's find out.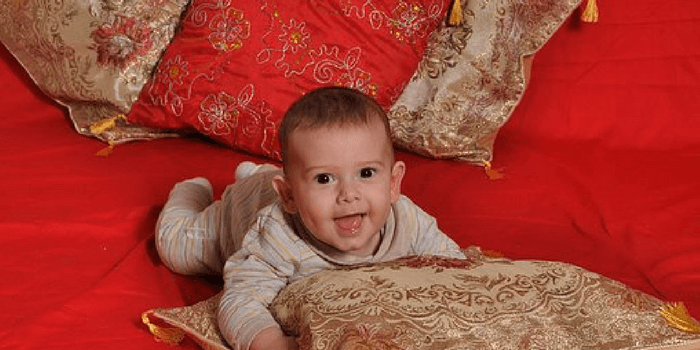 How do you choose the best organic pillow for Toddlers
Beware of any allergies you kid could be having
It's important to know the kind allergies your young one could be suffering from before getting the pillow.
This will help avoid worsening the situation if not aiming at regulating it.
For instance, if your child is allergic to woolen items, then do not purchase such.
But without prior knowledge of the allergy, you may end up purchasing a woolen pillow.
This is going to worsen the health of your child.
Take care of the health of your young one by getting a pillow that improves it.
Do not go for a regular pillow because such are meant for older persons.
An organic toddler pillow is specially made to support the growing needs of your child beside offering comfort.
How firm and soft is the pillow
These two aspects are important for getting the best pillow for your child.
The pillow should be soft enough and also firm to provide the needed support to the child.
Aim for a pillow which has a balance of these two components.
How can you tell that the pillow has a great distribution of softness and its firm?
Press the pillow hard then leave it to regain its original shape.
If it doesn't go back to its earlier shape shortly, then it isn't soft enough.
Try pressing it hard; if it doesn't take any shape, then the pillow could be too firm for you kid.
Guarantee for satisfaction
Many companies dealing pillows always give guarantees for their products satisfaction.
The guarantee period may range from 90 days from the day of purchase to 3 years.
A guarantee accompanying a company's product acts as proof of confidence in the product.
This way, a company can ascertain the quality of its product and longevity.
The period for guarantee vary from one manufacturer to another and even the brand.
Products having a longer guarantee period indicates good quality.
As you purchase the pillow for your child, try finding out about the guarantee to help you get the best.
The pillow's outer covering
A typical pillow cover for toddlers is made of cotton material.
Cotton has two components which can either be organic and simply regular.
Watch for these as your purchase you toddlers pillow and not to make assumptions if not sure.
It is advisable to go for the organic pillow cover as it possesses greater benefits than harm.
Getting an organic cotton cover is a surety that your child won't have exposure to toxins.
This also includes the bleaches and dyes that might be harmful to the sensitive skin of your little one.
Keep off regular cotton as you may not be safe for your child.
For you to identify an organic cotton cover, look out for a special mark that always accompanies them.
If you happen not to seek help from the shop attendance sure.
Cleaning
Get a pillow with a cover that is washable for safety and hygienic purposes.
Your child will need a continuous clean sleeping environment including the pillow cover.
It's inevitable for the pillow to get dirty quite often especially when it's for the toddlers.
The kids will not stop at anything to have all kinds of fun with their pillow.
Therefore, it's bound to get dirty most of the time.
Kids generally at this stage are very active and thus should be given a chance to explore and learn.
Give them the opportunity to play by getting them a quality pillow that doesn't get ruined as they play around.
Purchase a pillow that has a washable cover to maintain its cleanliness.
If possible, you can opt for those pillows that are machine washable.
That way it's even much easier when the time for laundry comes.
Another alternative is getting a pillow with one extra cover or more for ease of cleaning.
Simply keep in mind that whichever option you go for, the comfort and needs of your kid come first.
Hypoallergenic
Most manufacturers aim at producing pillows that reduce allergy-related complications to young ones.
Be on the lookout for the same as most of them have this information well written on the labels.
Sample out and go for those materials that pose less allergic reactions for the safety of your young ones.
Consider the age of your kid as well as you purchase the pillow.
Kids vary regarding how they develop, and therefore there's no standard age set for that.
As a parent take you time to monitor your child's sleep pattern and decide when to get a pillow.
Keep regular checks whenever the child is sleeping to ascertain whether the pillow is giving the correct comfort.
If you notice any discomfort, try changing or removing as an alternative solution.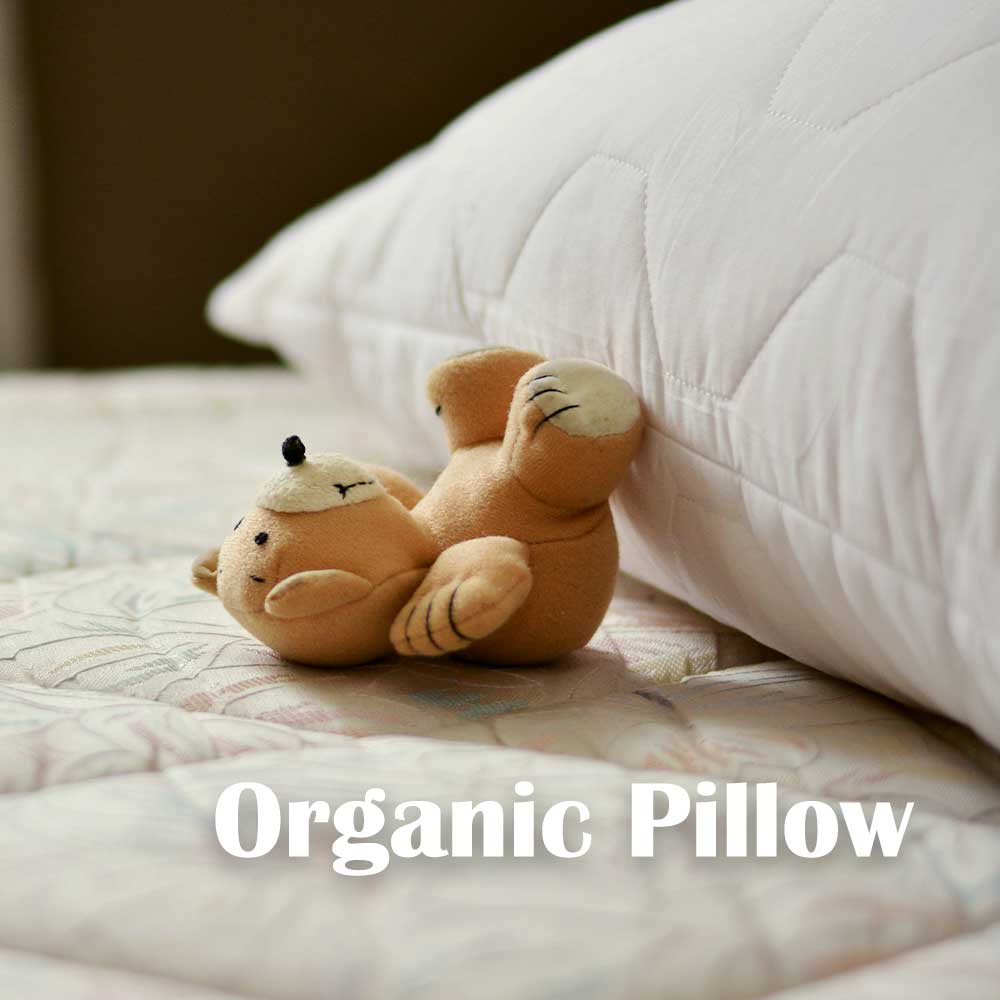 Conclusion
It's important first to ascertain the reasons why you think it's the right time for your baby to have a pillow now.
Decide when this should happen before setting out to get one.
The bottom line reason should be the comfort, and the children need in general.
For the child's safety, be cautious of allergies and anything that triggers them.
Have a pillow that is comfortable enough to provide the kind of support and comfort the kid needs.
Ensure that getting a pillow for your toddler is more of a relieve than complications.
Allow your kids to discover new ways of comfortable sleeping by getting them the best organic pillows.