It is the birthday of your infantile girl, and your little princess deserves a lovely birthday treat with a colorful theme of a gala party. With only a few days to go for the party of your little bundle of joy, and you are making decisions or drawing conclusions about how to celebrate the birthday of your baby girl in a unique way.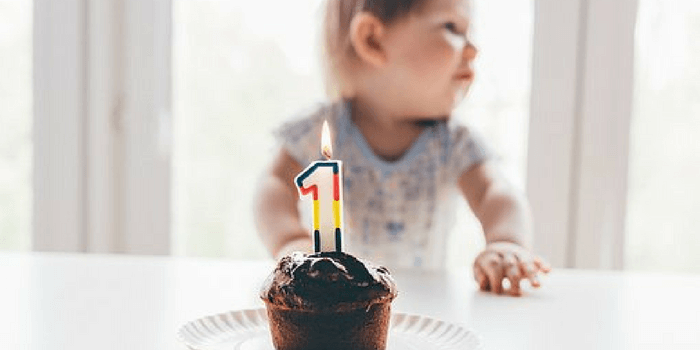 This birthday is the most important occasion for your family and every one of your family circle is waiting impatiently for this day to arrive. If this is the first birthday of your baby girl, then you must make this affair as attractive and memorable as possible. Moreover, if your toddler's age is more than a year then celebrating her birthday is equally important.
In order to celebrate the birthday of your baby girl, there are various types of arrangements you require to make. Some of these includes:
It can be anything from selecting the right outfit for your kid.
Selecting the best cake from the renowned bakery of your town.
The choice of the wonderful gifts you intend to present on her birthday.
Preparing invitee list for the party and the medium of inviting them over to the party.
Select the right venue if in case the party is not celebrated at your home.
Selecting the unique birthday party theme.
The arrangement of arrays of goodies and condiments to be served on the party.
These are the arrangements you need to make with perfection.
Now, when the day has finally arrived to mark the arrival for your little princess's entry into your life, you are surely excited as much as your baby girl. Here is the guide to celebrating your baby girl's birthday in a unique way.
Morning celebration
After a long sleep, when your baby girl opens her little eyes surprise her with the gifts, chocolates and all the goodies she deserves. Moreover, you can also start off the big day also with the addition of the favorite breakfast of your girl. In order to cook your daughter's favorite breakfast, you can start off early preparing the breakfast and then wish her a loving birthday wish with loads of gifts. Moreover, if your baby girl is attending some pay schools, make her wear the best outfit instead of the usual uniform.
Surprise birthday card & chocolates
On the day of your baby girl's birthday, while getting ready to drop your child at her play school, arrange her bag and put a beautiful birthday card with a beautiful message to show how much you love the apple of your eye. Moreover, you can also pack off the lunch box of your child with the delicious cookies and other eatables. In addition to this, you can also pack a box of chocolates to distribute among her friends and teachers at the playschool.
Party Arrangements
Now that your kid is away at her school for a good 3-4 hours which is enough to make the necessary arrangements for the evening party which you are throwing it for the sake of your child. This can be anything from inviting the guests, following up with the team of the birthday planner if you have hired.
Party venue
A birthday party venue is the most important part of the occasion. If the celebration is taken at the comfort of your home, then you must decorate with all the glitters and party accessories. If the party venue is some resort or a hotel, you must be careful also.
Party themes
Now there is a trend of celebrating your kid's birthday in a particular theme. This theme of the party is well highlighted at the party of your kid in forms of decorations, the design of the birthday cake and also the outfits worn by your baby girl and other invited kids.
If you think your baby girl is no less than a Princess, then you must keep a Royal Princess Theme to celebrate your kid's birthday. Adore your kid with a chic and attractive pink shade frock or gown. The design of the frock must be matched with that of Cinderella, Princess Barbie or other Disney Princesses.
Along with the Princess gown, you must add perfect matching shoes with an attractive crown for your daughters head, make sure that the crown does not hurt your baby. In a royal Princess theme party, the decorations of the party venue and the cake must match with the theme of the party.
Moreover, there are also other party themes like cartoon themes, pajama party theme, Hello Kitty theme, and also birthday party themes according to the seasons. You can go online or contact any party planner to get the best available party theme ideas.
So, these are the perfect way to enjoy your little princess's birthday party with great enthusiasm.
Planning a vacation
If you believe in celebrating your baby girl's birthday in calmness and tranquility other than attractive parties, then you can take your daughter along with other family members at an exotic location. This also the perfect way to make your baby girl's birthday memorable. You can for the desired vacation you planned some time ago and celebrate your baby girl's birthday there.
A smile on the destitute kids
If you are a parent who thinks that there are other small girls too of your daughter's age. Then you can celebrate your kid's birthday by gifting new clothes and goodies to those poor girls who don't have anyone to give then such gifts. These things you can distribute them on the name of your baby girl. Apart from the blessings of the destitute kid's parents for your girl, that happy smile on the face of your daughter and those destitute kids will be the real celebration of your daughter's birthday.
Gift of the long-term security
If you do not believe in spending extravagantly on your baby kid's birthday, then you can end up using that sum of money to buy a monetary plan from any financial institutes to secure the future of your daughter. This will be the lifetime gift for your child and the most unusual way to celebrate your baby girl's birthday.
Final Considerations
It is the birthday of your baby girl's birthday and you are equally excited to make this day a happening one. You can choose from the mentioned birthday ideas to celebrate the birthday party of your daughter. Moreover, you can rely on other sources like online to find out the best ideas for your baby girl's birthday party celebrations.