In this post your will know the best way to celebrate your Baby's First Birthday and how can you make the first birthday special. You've probably prepared your toddler's birthday for the last two months. It's now the Big Day! All you need is to keep everything simple but fantastic.
Your baby won't notice any difference. In other words, it's the first year of parenthood. Take your time as a parent and take pleasure.
Furthermore, it's a no easy job to bring up a one -day -old baby till he's one year hold. Well done! If you're worried how you're going to make this day terrific, don't be troubled. I'm going to give you everything you need to know. Let's see!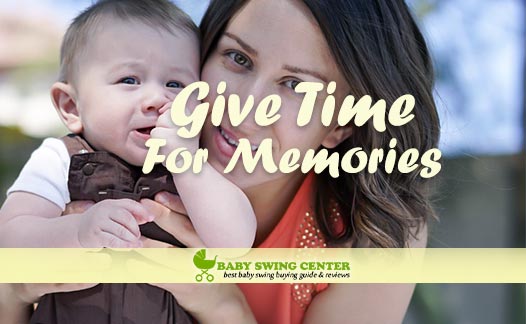 Best Way to Celebrate Your Baby's First Birthday
Offer Your Guests a Special Place
You should always show a mark of respect to your guests in all circumstances. Do anything that'll make them comfortable. Remember they came to enjoy with you. Give the guest of honor a distinctive place to sit. All the nursing mothers should be offered a suitable place to feed their children. It's obligatory to find a place where you can incline your back while breastfeeding. Besides, you need a cool place where the general public can't look at you intently while breastfeeding. Do this for mothers! Prepare a temporary playground for the toddlers who attend your party. Offer them with suitable toys. So when you make an order of gifts for your kid, don't forget to pick something for the little ones also attending the party. The rest provide them with a cool place with a little bit entertainment.
Ensure Everybody Finds Pleasure
There are so many ways you can ensure everyone who attends the party enjoys the whole process. Look into the following:
The Baby — S/he's the "king" or "queen" of the party. Most parents have reported that balloons are the best to make your baby feel special. Make sure they're of his favorite color. Mylar balloons are simply the best. They can't choke children on the play place. Also, keep away hazardous items such as easily swallowed objects to make the party successful.
Your Child's Age Mates — they'll also find pleasure in balloons. On top of that, cut them the cake! Party hats can also excite children. Adults — Entertainment is solely the primary source of pleasure for the adults. Also, when adults meet one another, they find joy. This is also common for toddlers.
The parents — they'll get pleasure in anything that takes place in the party. Seeing people gather due to their child can be very delightful. A well -planned party will end fruitfully. The most important thing is the theme of the party! It should be attractive to everyone. You can look for many ways people can get delighted in your party. It's affected by culture.
Give Time for Memories
Your child won't remember this at all! But it's a Big Day for him. Look for an experienced photographer. You can film the whole process as well. Cut the cake with joy. Show it up it's a special day. What about planting a tree? Protect that tree and see it grow up with your child. A breathtaking memory in fact!
Ensure Everybody Participates
The only way to ensure every guest participates is to accept their help. In fact, it's so tedious to do everything by yourself at the party. Cutting the cake, serving drinks, ensuring camera batteries are fresh! You'll end burned out! You need to enjoy.
Keep Everything Simple
Don't be besieged about what to serve for your guests. Retain the menu so simple. Snacks, salads, and sandwiches should be simple, and you'll take pleasure in the sensation of your party. Some parents have reported that when the party is simple, it ends up doing well. A few guests and natural foods keep your baby calm and cooperative. "I don't see the necessity of complicating your menu and inviting many people to your party…," Madleen Peter, a mother of two, said. You'll just end up spending a lot. Besides, the more babies in your party, the more accidents hence moving back the success of your party.
Quick Tips for a Successful Party
Safety — the location is secure for children to play. Consider hygiene too.
Simplicity — don't spend an extra penny on 

unnecessary items

. Everything is simple.
A few guests — they drop the chances of a failing party.
Participation — all and sundry chips in for any activity concerning the party.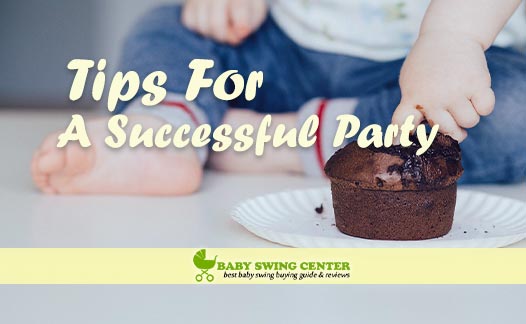 However, a child will remain loving to his parents even if they don't celebrate Baby's First Birthday. You need to bear in mind that it's your Day as a mother or father! You've done a good job you should always be happy about. Have you heard about people aborting? They try to avoid the responsibilities you've covered over the past one year. Congratulations! Keep it up for your next child!