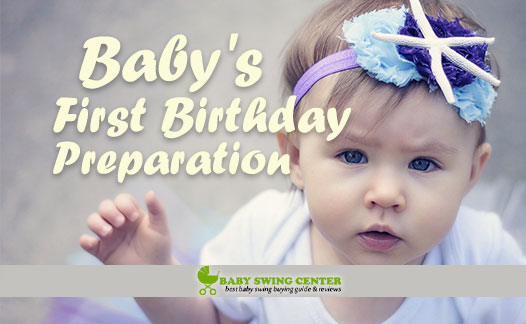 Your baby's first birthday is paramount. It's a high point that you should celebrate with lots of fun to keep it superb. Like preparing a checklist for items for your newborn, it can also be very devastating when making your child's first birthday.
At the age of one, the child has now grown. Therefore, this is the time you should make many replacements.
In fact, you should start planning the birthday two months before the Big Day! A well -prepared first birthday can be very outstanding! Now calm down and take a sharp look!
Consider Timing
Like any important event, your baby's first birthday requires precise timing to make it terrific. A good timing starts two months earlier till the final day! The planning process should be progressive. The big day should reflect what you've been planning for the past two months. Nevertheless, organize the party during the daytime when the child is up and about. Usually, birthday parties don't last longer than 4 hours.
Where to Locate the Party
It can be a dreadful experience when you're planning where to locate your party. But remember this is a baby thing! Children often feel secure at home. Just make your home colorful that day. Decorate everywhere. And if possible, hire a baby ball pool. The location of the party should be a deliberation of two months before the actual day.
Who shall be Your Guests
Think about whom shall be your guests eight weeks before! Start this by making a list of "must come" guests. Grandparents to the child MUST not miss the party. Then consider uncles, aunties, your child's friends probably from the recreational area. Then your budget will determine whom to add. The more guests you'll have, the more you'll spend. By the way, strangers can frighten your baby. Try as much as possible to avoid them on the guest list. This is the time to make your child enjoy most even if he doesn't remember it. Most important, finalize your guest list in 7 weeks before the Big Day. Send invitations latest by the sixth week before!
What shall be the Party Theme
You've stayed with your baby and now you know the toy he's most passionate with. Pick your hint from here! If the child likes pet toys, try pets as the birthday theme. Perhaps, the baby hates blue -colored objects, but he loves anything yellow that comes across his eyes. Color the pets yellow. All decoration should be yellow and related colors. Make your child most excited this day!
Meals on the Big Day!
Don't buy any meals before you know the approximate number of your guests. It can lead to much wastage. By the fourth week before the actual day, responses from invitations would be ready. Hence, this is the right time to start purchasing non-perishable items. Order a cake. Don't forget the first birthday smash cake! Order serves were by the third week before the actual day. Purchase any other necessary food two days before. One day before the bash you should pick the ordered cake and chill drinks, and that's all about the Big Day's meals!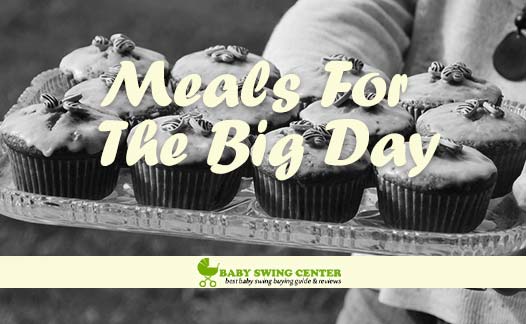 How Much to Spend
Your baby's first birthday party is not a luxury. So consider a right amount to spend for this Day! However, if you're not willing to spend a single penny on the unnecessary, you can still do it. Bake your cake. It saves a lot of money. Don't shop at expensive places. Research the cheapest places to buy in your area. Invite a few guests. They'll consume less.
Baby Gifts!
You'll probably be the first person to drop a gift into the present basket. Don't add up to what your kid has already. Also, inform your guests what your child doesn't need. As a mother and father, by now you're aware what your baby likes. Usually, a one -year – an old toddler will find passion in something that makes noise and lights up. Baby swings and gliders are the best gifts parents can give to their child. However, don't forget to go for the best baby swing glider. Try to avoid useless baby items in the market.
Decorations!
Always go for the ones that are cheap and easy to dispose of. And most importantly, they should be the preferred color by your kid. Most parents often use balloons. They're simply the best. Most children find delight in them. Also, don't forget entertainment. You can hire a DJ or make yourself a playlist before the actual day of the party.
The most notable thing you must have in mind is that your baby won't remember this Big Day. Therefore, this is your Day as parents. You're celebrating your child's 1st anniversary since you brought him to this earth. Also, this should act as the special day to replace your child's items. Without a doubt, your child has grown. He had outgrown the things you bought him when he was one day old. By the way, it is a waste of money to throw out a big party for your baby and again spend your money to replace the items. What's the role of the guests? Absolutely to help you celebrate your one -year -old baby. But also, to help you purchase some items for your grown baby.