Being a parent is not an easy task, you have to take care of your family and work both. Especially when you are traveling with your kids, you have to look after every aspect. It is fun to travel along with kid as it changes their mindset and increases their learning ability. Kids are someone who can't just sit quietly in one place and get bored with things quickly.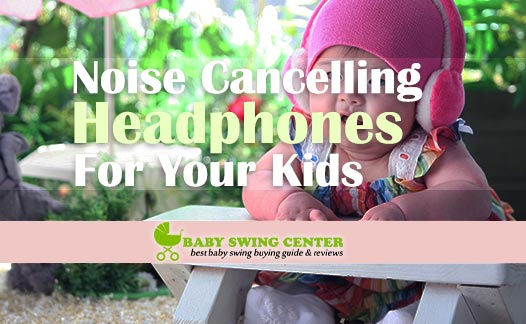 If you use to travel with them often then you must look after them and for making them sit quietly in a place you give them gadget for playing. But those gadgets can be harsh to their ears. Kids ears are very delicate and protecting them in this noisy world is little tricky. Also when you go to some wedding or family functions the loud noise of music can irritate them so for all the problem, there's something you can do for them.
How to protect your little one's Ear
The best thing is to gift them is a Noise reducing headphones. It is something that reduces the outside noise giving your child better protection and best experience when listening to music or watching a film. When you purchase a headphone, you should always check that it has noise reducing feature because the simple headphones won't cut off outside voice and make your kids hear both outside and inside voices. You want to give them something through which they can get entertainment, and you can get peace.
Why Are Noise Cancelling Headphones Good For Kids?
1. Helps in Sleeping –
When you are attending a wedding, and your kids want to sleep so, you can use them as a relaxing item during sleep. This lets them sleep without any disturbance, and when they get the proper sleep, they stay happy the whole day.
2. Increase concentration level –
This headphone lets your kids concentrate on things going on the phone making them entirely focused on it. When background noise and distractions reduce they can easily grasp the sound, they are listening to and improve their learning skills.
3. Noise Related Stress –
When you are traveling on the plane and want to cut out outside noise, then this must be an excellent choice for your kid. Loud or unpleasant noise leads to a high sound pressure in sensitive ear making them damage.
4. Protect Health –
They not only protect your child's ear but also provide various health and mental benefits. Children who are suffering from Autism and ADHD can face the greater problem with noise pollution, but noise cancelling headphones can act as a booster for them.
How to choose a good Noise Cancelling headphone?
The first thing to be considered is Age:
Before purchasing a specific headphone, you must see for which age group of children they are suitable. Headphones are designed in a way to be fit for the certain age group of children for which they are made. Smaller kids perceive louder sound than an adult so, choose appropriately according to their age.
Comfortability:
The second thing is the comfort for which headphones are being chosen. When you buy a headphone for you kid and if that headphone doesn't give them comfort then they won't wear it. COmfort level is something which increases the level of wearing the headphone for the longest time.
Weight:
The light one is the best one for your kid. Kid's don't want something heavy to hang up on their head so must always choose something which is lighter in weight. The heavy ones will give them a headache or neck ache.
Sound adjustability:
Every headphone should have volume control function so that it won't damage ears and let them hear the things correctly. Kid's can increase or low down the sound up to their requirements.
Rolling up –
When you bring your child to an environment full of loud noises, you should always carry a noise cancelling headphone for them. Noise cancelling headphones do come in different variations and packages. If you are still in search for one, check out OnTheSpeakers they do have an amazing guide for Noise Cancelling Headphones for Kids.